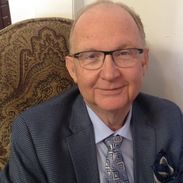 DR. RONNY D. THOMASON IS PREACHING SUNDAY MORNINGS AND WEDNESDAY EVENINGS. JOIN HIM SUNDAYS AT 10:00 A.M. AND WEDNESDAYS AT 7:30 P.M. FOR SOME REAL GOOD BIBLE TEACHING THAT WILL BUILD YOUR FAITH, STRENGTHEN YOUR LIFE, AND BLESS YOUR HEART!
---
***WE HAVE LAUNCHED OUR NEW CHURCH APP IN APPLE AND GOOGLE APP STORES
SEARCH FOR: CORNERSTONE CHURCH (JAX) AND DOWNLOAD THE APP ON YOUR PHONE OR TABLET
THIS WILL ENABLE YOU TO HAVE ALL OF OUR INFORMATION READILY AVAILABLE, INCLUDING PASTOR THOMASON'S BLOG, YOUTUBE VIDEOS, AND YOUR OWN BIBLE APP.
Gary & Kathy Heines Coming to Cornerstone Church, Sunday August 18, 2019

---
PASTOR RON THOMASON WILL TRAVEL TO HONDURAS IN LATE SEPTEMBER WITH ATLANTA BUSINESSMAN KEN BROWNING TO VISIT THE MINISTRIES OF JIM & LINDA TJELMELAND (COMAYAGUA) AND LUIS SORTO (ZAMBRANO). THE THOMASONS AND CORNERSTONE CHURCH HAVE BEEN INVOLVED IN THESE MINISTRIES SINCE THE EARLY 1990'S. THIS WILL BE KEN BROWNING'S FIRST VISIT TO THE AREA.