HERE IS WHAT IS HAPPENING AT CORNERSTONE CHURCH
(For upcoming events see Calendar Page)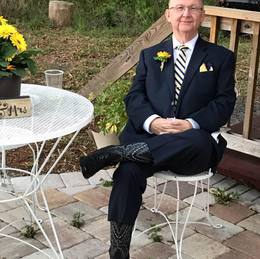 Dr. Ronny D. Thomason
EACH SUNDAY MORNING & WEDNESDAY EVENING, OUR PASTOR, DR. RONNY D. THOMASON, SHARES THE ANOINTED WORD OF GOD BY PREACHING AND TEACHING. RUTH THOMASON TEACHES FROM TIME TO TIME ALSO. CORNERSTONE CHURCH IS CONSIDERED A BIBLE CHURCH WHERE ANYONE CAN RECEIVE SOUND DOCTRINE FROM HIGHLY TRAINED AND EXPERIENCED MINISTERS. WE REGULARLY HAVE GUEST MINISTERS WHO ARE EXPERIENCED AND HIGHLY REGARDED AROUND THE WORLD. THESE BRING BALANCE, INSIGHT, AND SPECIAL GIFTINGS OF THE HOLY SPIRIT TO COMPLIMENT THE WEEKLY MINISTRY OF OUR PASTORS.

WE OFFER A HOLY SPIRIT FILLED ENVIRONMENT WHERE YOUR NEEDS ARE MET BY GOD'S MIGHTY POWER.
​
THERE WILL ALWAYS BE A FRESH RELEVANT WORD FROM GOD TO MEET THE NEEDS OF ALL WHO ATTEND. YOU CAN ALSO HEAR THESE MESSAGES ONLINE BY CLICKING THE BUTTON ON OUR HOME PAGE OR GOING TO:
TALKBIBLE.SERMON.NET



---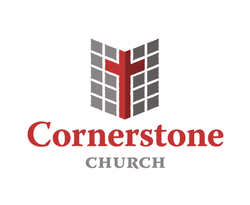 THE ADULT BIBLE CLASS @ 7:30 Wednesday Night


Join Us at 7:30 p.m. each Wednesday for a time of Foundational Reinforcement for your Spiritual Life.


---
Intercessory Prayer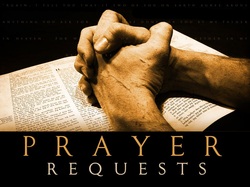 Prayer is a great opportunity to speak into the ears of the most powerful person in the Universe, God Almighty! It is an honor and a tremendous opportunity for His followers to effect positive change in this world. God hears our prayers and responds to our faith in wonderful ways. We LOVE to pray! We enjoy His loving responses.

Feel free to use our Contact Page to send your prayer requests and testimonies to our prayer team. We will pray! God will answer!

JESUS CHRIST HEALS TODAY! WE PRAY FOR THE SICK AND GOD IS FAITHFUL TO HEAL AND RESTORE PEOPLE TODAY!

---
For E-Books by Dr. Ronny D. Thomason, go to Amazon.com and search for Dr Ronny Thomason.
For Short Videos by Dr. Ronny D. Thomason go to YouTube and search for Ronny Thomason, then click on the SUBSCRIBE link to get future videos.