The Cornerstone Church Family strongly believes in going to the world with the Gospel of Jesus Christ. We participate regularly in short-term missions projects and also support the following Missionary Groups.
​
Dr. James Maloney, VOICE OF THE DOVE COMPANY, Int'l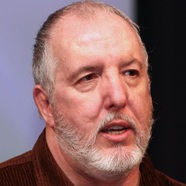 Dr James Maloney is an Apostle who Ministers in Signs, Wonders, and Miracles. He has a strong prophetic gift that God is using world wide to break open new areas for the Gospel of Jesus Christ.

He and his wife Joy, live in the Dallas, Tx. area and minister in Crusades, Conferences, Church Conventions, Retreats, and Bible Colleges.

Long time personal friends of Pastor Thomason, the two have worked together in ministry since the early 1980's and occassionally travel together to the nations to help expand the Kingdom of God.

Dr. Maloney serves as a member of Pastor Thomason's personal accountablity team and gives advice and counsel on a regular basis.

For more: www.voiceofthedovecompany.com

DR. MALONEY WILL BE IN JACKSONVILLE, FLORIDA AUGUST 16-19 AT THE RAMADA INN, I-295 @ SAN JOSE BLVD.
---
Don & Becky Cameron, Kenya, East Africa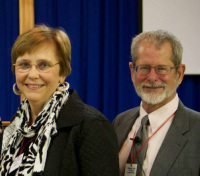 Don and Becky Cameron are the Founders of Burning Plow Ministries, a Missions Organization headquartered in the Dallas, Texas area.

Don and Becky have been involved in Missions since 1979 (went to Haiti with Pastor Ron Thomason). After retiring from a career in Pharmacy, Don & Becky became full time missionaries in Kenya.

They travel to remote areas to preach the Gospel, establish churches, teach in Bible seminars, and strengthen local ministries. They also do humanitarian work such as feeding the hungry and helping individuals get medical help.

For More Info:www.burningplow.org

PASTORS RON & RUTH THOMAS AND JEAN-DAVID CHARLES WILL BE ATTENDING A NATIONAL CONFERENCE FOR KINGSWAY FELLOWSHIP INTERNATIONAL MINISTERS IN KENYA, JUNE 15-27
---
Drs. D.J. & Amy Price, Jesus Is Alive Ministries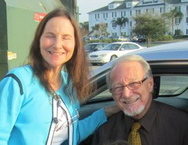 The Prices are World Missionaries who travel to England, Nigeria, Argentina and beyond overseeing churches and ministers, teaching and ministering to the needs of people through the gifts of the Holy Spirit.

They also oversee clinics for those with spinal cord and brain injuries, helping them in the healing process.

Dr. Amy speaks on the subject of spinal cord injures in seminars and conferences for those in the Medical and Scientific community world-wide and is considered a leader in that field.

For More info: www.jesusisaliveministries.com
---
Adam & Julie Culp, For His Glory To The Nations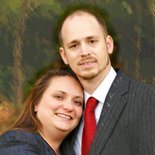 Adam & Julie Culp are actively involved in Missions Work in India, Nigeria, Myanmar, and beyond. They establish Churches, Orphanages, Bible Schools by going and living among the people..

Both Adam & Julie are graduates for Oral Roberts University and Rhema Bible College and work out of Louisviile, Kentucky.
Pastor Thomason has travelled to India and Myanmar with Adam.

For More Info: www.forhisglorytothenations.com

THE CULPS WILL BE AT CORNERSTONE CHURCH, JACKSONVILLE, FLORIDA ON SUNDAY, JULY 1, 2018

---
David & Martha Hammonds, El Salvador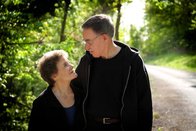 David and Martha Hammonds have been the Living Water Teaching National Directors for El Salvador for around 25 years. Living and working out of San Salvadore, they are Bible School Directors and Pastors of the Living Water Teaching Ministries there, and also direct several Prison Bible Schools in the various prisons of El Salvador.

For More Info: lwtelsal@yahoo.com
---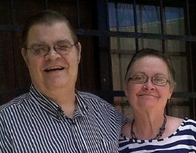 JIM & LINDA TJELMELAND
ARE MISSIONARIES TO HONDURAS IN CENTRAL AMERICA.

They have established a hospital/clinic and a bible institute as well as working to assist local ministries through training workers and leaders via workshops, seminars and outreach campaigns .

​For Info. http://www.wtwg.org

---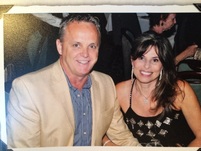 Christian & Maxine Brochu--
Sonship Int'l Ministries (Africa)
Churches, Prisons, Schools, Seminars in Africa, USA, Canada, Haiti, Europe
Focusing on the need for understanding and experiencing the Heavenly Father's Love through the Spirit of Adoption.

PASTORS RONNY & RUTH THOMASON WILL BE TRAVELING TO SOUTH AFRICA WITH THE BROCHU'S IN NOVEMBER 2018

---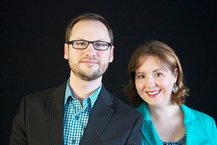 MISSIONARY EVANGELISTS MICHAEL & CHRISTINE LUSK
CRUSADES AND SEMINARS IN OVER 20 NATIONS IN MARCH 2017, THEY ARE CONDUCTING A MASSIVE CRUSADE IN LIBERIA, WEST AFRICA


---
We partner with many other American Missions Organizations and International Ministries not listed here for security reasons, but we are very proud of each one and all that they are accomplishing world-wide for the Kingdom of God.